Info Sehati
Symptoms of Early Stage Liver Cancer to Watch Out for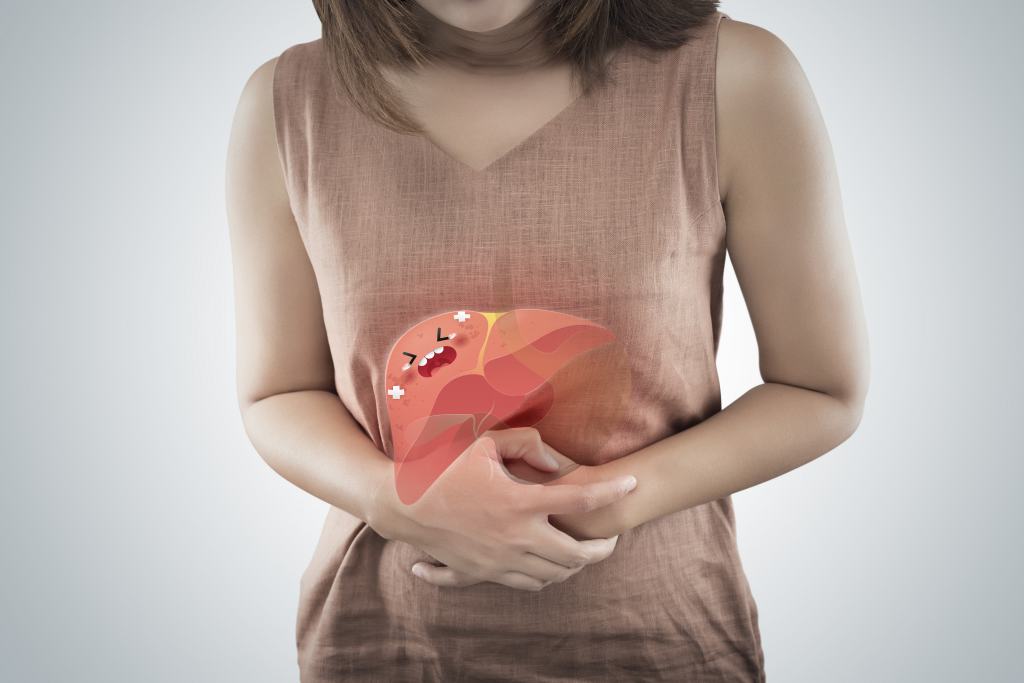 Liver cancer is cancer that starts in the liver cells. In many cases, the symptoms are often asymptomatic. So, what are the characteristics of early-stage liver cancer? Check out the explanation below.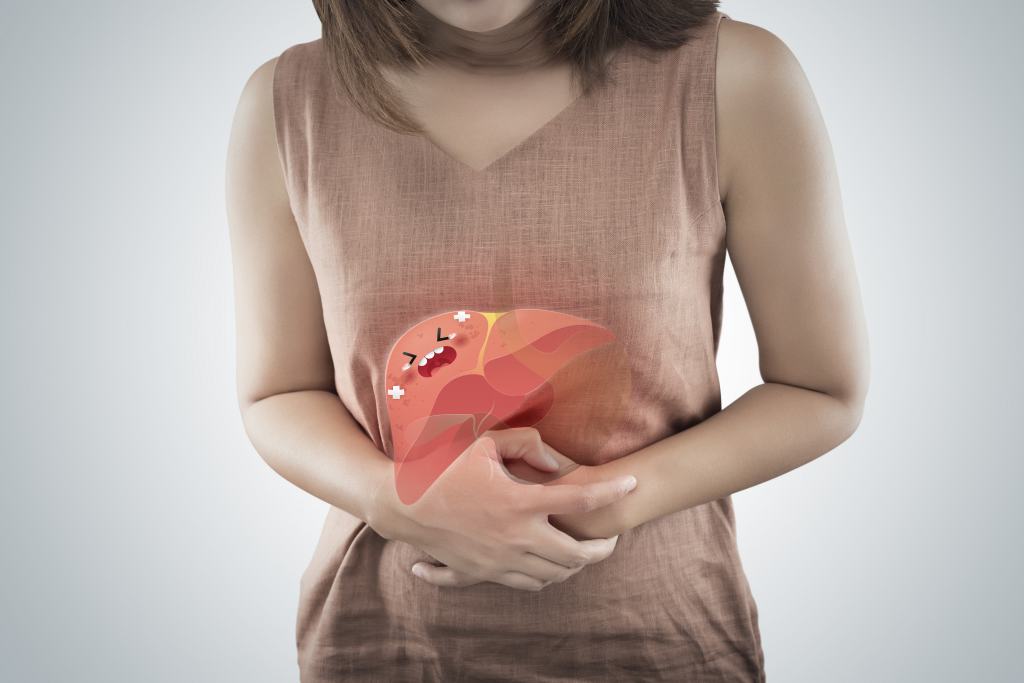 Symptoms of Early Stage Liver Cancer
Liver cancer can generally be grouped into primary and secondary. Primary liver cancer is cancer which starts in the liver cells.
Meanwhile, secondary liver cancer develops when cancer cells from other organs spread to the liver. Secondary liver cancer is more common than primary.
– Advertisement –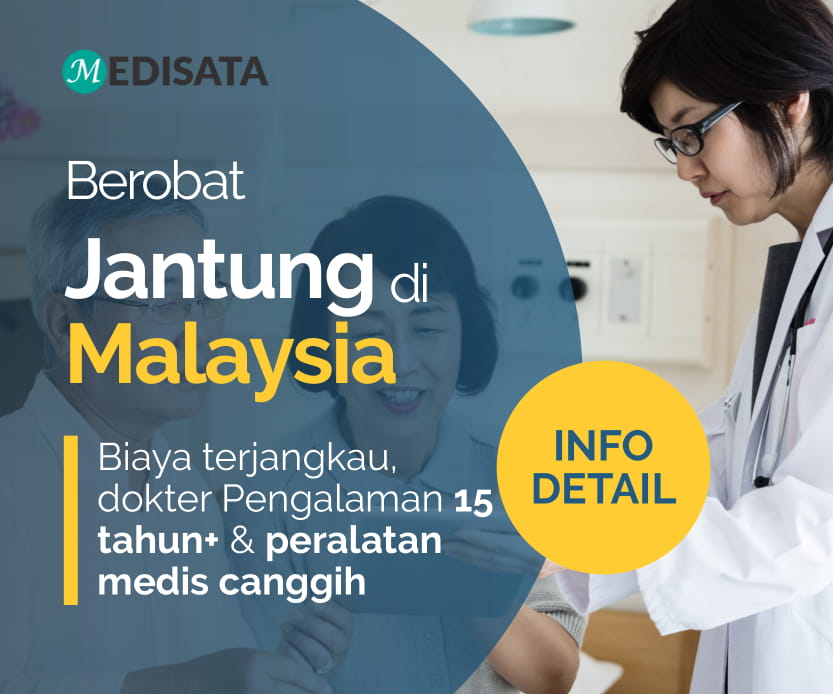 Symptoms of liver cancer usually do not appear when the cancer is in an advanced stage. However, sometimes symptoms can appear more quickly. The following are the most common features of early-stage liver cancer, including:
1. A lump in the stomach
You may feel a hard lump or swelling in the area just below the ribs on the right side. Often these lumps are painless, but if you do have pain, the discomfort may be around the lump.
In addition, symptoms of early-stage liver cancer also cause enlargement of the spleen which causes pain or a lump in the upper left abdomen.
2. Stomach Pain
Pain in the right side of the abdomen just below the rib cage may occur due to the pressure of the liver tumor on other structures or nerves in this area. To relieve pain, take a few deep breaths and apply light upward pressure under the right ribs—the approximate position where the liver is.
3. Pain in the Right Shoulder
Shoulder pain can appear suddenly. This condition warns you not to do a lot of activities that involve the shoulders. Not only in the right shoulder, pain can also occur on both sides to spread to the back.
If you experience this, especially if you rarely do physical activity, see a doctor immediately to get the right treatment.
4. Jaundice
Jaundice refers to a condition in which the skin, as well as the whites of the eyes appear yellow. This feature of early-stage liver cancer is caused by a buildup of bile salts in the skin.
Apart from yellowing some parts of the body, this condition also affects the color of the stool to become paler and whitish. At the same time, your urine may appear darker than normal, even if you are not dehydrated.
Also Read: Staying up late causes Liver Cancer, Myth or Fact?
5. Itching
The accumulation of bile salts in the skin besides causing jaundice can also cause itching. Although often considered a symptom of liver cancer that is not serious, the itching associated with liver dysfunction can be very intense.
6. Bloating and Shortness of Breath
Fluid buildup in the abdomen called ascites can be a feature of early stage liver cancer. Some people say that the size of the belt changes even though they don't gain weight.
In time, the buildup of fluid in the stomach can push up on the lungs causing it hard to breathe.
7. Weight Loss
Weight loss that isn't related to a change in diet or exercise, you should see your doctor immediately. This unexplained weight loss occurs when you lose 5 percent of your body weight.
In addition to weight loss, rapid and unexpected weight gain is also a symptom of early stage liver cancer. This condition usually occurs due to the rapid buildup of fluid in the abdomen (ascites).
8. Decreased appetite
Loss of appetite can occur with many disorders, but it can be very different with liver problems.
This condition may be accompanied by a feeling of fullness very quickly, even when only eating snacks. It should also be noted, this symptom is not only related to liver cancer but can also be a sign of other cancers.
Also Read: 4 Most Effective Ways to Prevent Liver Cancer
9. Nausea and Vomiting
There are many reasons why liver cancer can cause nausea and vomiting, and this is a common symptom at all stages of the disease. There are many causes of nausea and vomiting, but if these conditions occur frequently or get worse, consult a doctor immediately.
10. Fatigue
Cancer fatigue is different from ordinary fatigue, and is not the type of fatigue that improves with a good night's sleep. Sometimes these signs of early-stage liver cancer are easier to see if you look back 6 to 12 months and compare them to your energy today.
11. Fever
Fever low-grade but persistent, a condition known as fever of unknown origin (FUO) usually lasts three weeks or more.
Immediately consult a doctor if you experience it, especially if you have been diagnosed with cirrhosis, hepatitis Cor health suddenly deteriorates.
In addition, the characteristics of early-stage liver cancer will continue to evolve and worsen as the tumor grows. Immediately see a doctor for an accurate diagnosis if you have any of the symptoms of liver cancer above.
In rare cases, other disorders may develop as a result of liver cancer, especially in the early stages of the disease.
Another such disorder is a paraneoplastic syndrome that causes symptoms in other parts of the body. Awareness of these symptoms can help diagnose liver cancer. Some of the paraneoplastic syndromes associated with liver cancer include:
Hypercalcemia: High blood calcium levels.

Hypoglycemia: Low blood sugar levels.

Erythrocytosis: High red blood cell count.

Hypercholesterolemia: High cholesterol levels.

Gynecomastia: Breast enlargement.

Testicular shrinkage in men.
Immediately consult a doctor if you notice any of the characteristics as above, especially if the symptoms are already disturbing your activities.
If you are one of those at risk of developing liver cancer, you should be screened every 6-12 months. That way the chances of recovery will also be higher.
Anonymous.

Signs and Symptoms of Liver Cancer.

https://www.cancer.org/cancer/liver-cancer/detection-diagnosis-staging/signs-symptoms.html. (Accessed February 23, 2023).

Anonymous. 2022. Liver Cancer. https://www.healthline.com/health/liver-cance. (Accessed February 23, 2023).

Fayed, Lisa. 2019.

Symptoms of Liver Cancer.

https://www.verywellhealth.com/liver-cancer-symptoms-514170. (Accessed February 23, 2023).
DoctorHealthy | © 2023 PT Media Kesehatan Indonesia. Copyright Protected