Info Sehati
Rice Substitute for Iftar and Sahur, No Less Nutritious! | Good Doctor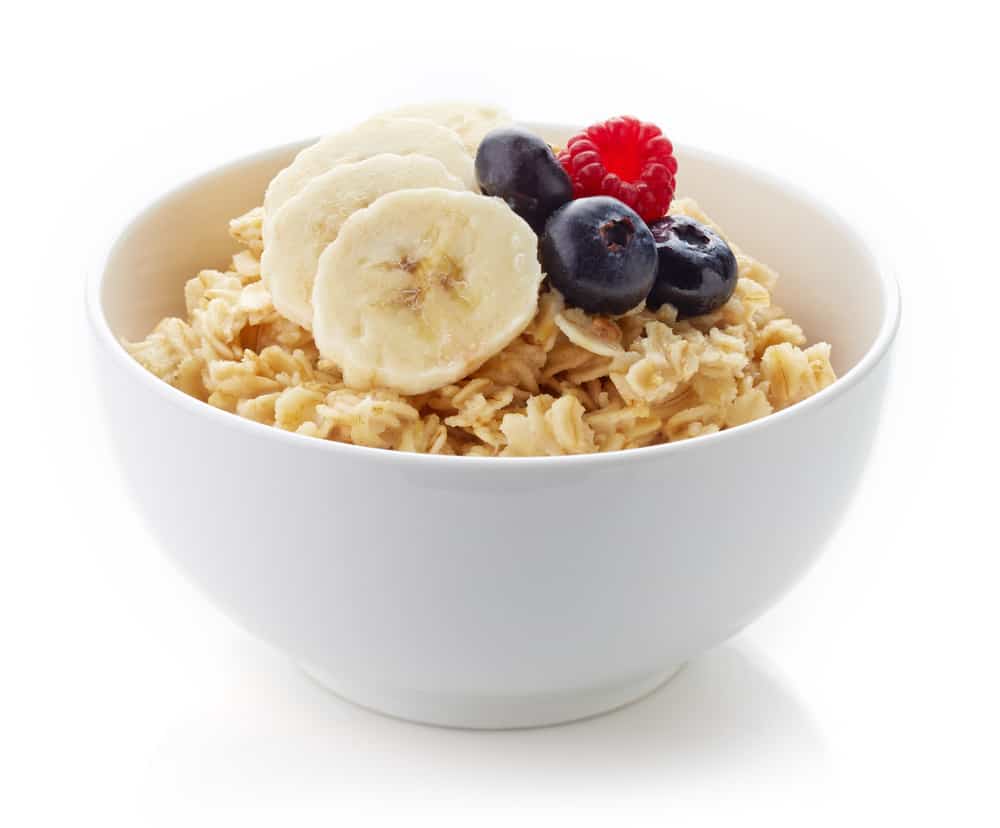 There's nothing wrong with trying food substitutes for rice during fasting. Although rice is the main source of carbohydrates. However, you can still try some alternative menus to replace rice that are no less healthy.
for those of you who have diabetes or maybe want to go on a diet during the month of Ramadan, choosing to replace rice as the main dish is certainly a good decision.
Several choices of food substitutes for rice are no less nutritious and still able to meet carbohydrate and protein needs. Thus, the body will not be weak and can endure hunger until the time of breaking the fast.
Also Read: Signs of Pregnant Women Must Immediately Cancel Fasting
Food substitute for rice at dawn
To replace the need for carbohydrates and energy produced by rice. Here are some foods that are high in carbohydrates and rich in fiber and nutrients that you can choose from.
Oatmeal
Oatmeal is a practical and healthy breakfast menu option as a substitute for rice. Just pour it in a bowl, mix it with the milk you like, the sahur menu is ready to eat. In addition to containing more than 50 nutrients, Oatmeal also contains large amounts of beta-glucan.
Beta-glucan itself has an important role in the digestive process. Quoting from healthline.com, beta-glucan helps reduce cholesterol and blood sugar levels.
In addition, beta-glucan also slows down the rate of food in the intestines which makes you feel full for a long time. The stomach will not feel hungry quickly.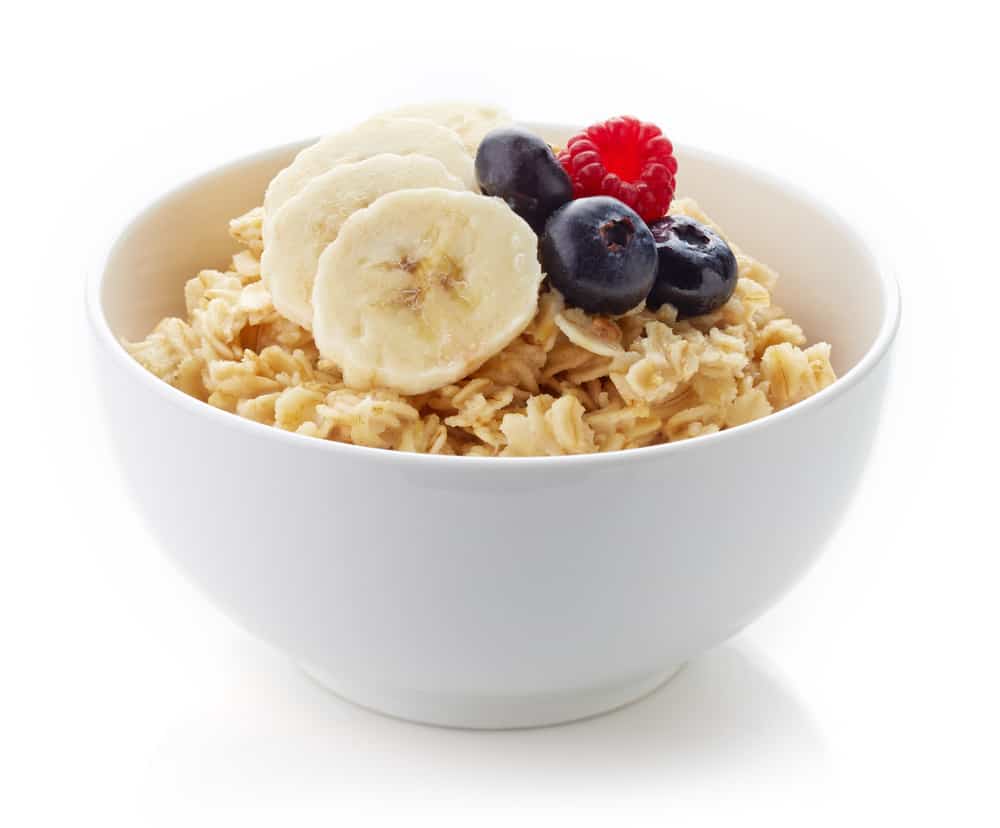 Wheat bread
Choosing whole wheat bread will provide more fiber for your breakfast needs. For maximum nutrition, avoid combining whole wheat bread with salty foods such as cheese or cured meats.
You can try combining it with unsalted butter, avocado or banana. Because wheat bread is quite dry, you have to make sure that your body's fluid intake is fulfilled.
Yogurt
Consumption of yogurt as a substitute for rice at dawn can also be an option. Yogurt contains nutrients such as protein, calcium, vitamin Y and vitamin B. Yogurt also contains liquid so it can be combined with oatmeal, vegetables or fruits.
Food substitute for rice when breaking the fast
After a day of fasting, it's a good idea to break your fast by drinking lots of warm water and eating dates first. Water will replace the many fluids lost in your body during one day of fasting. Meanwhile, dates contain carbohydrates and energy.
After your fluid needs are met, you can choose several types of delicious and nutritious food that are not inferior to rice for breaking the fast.
Potato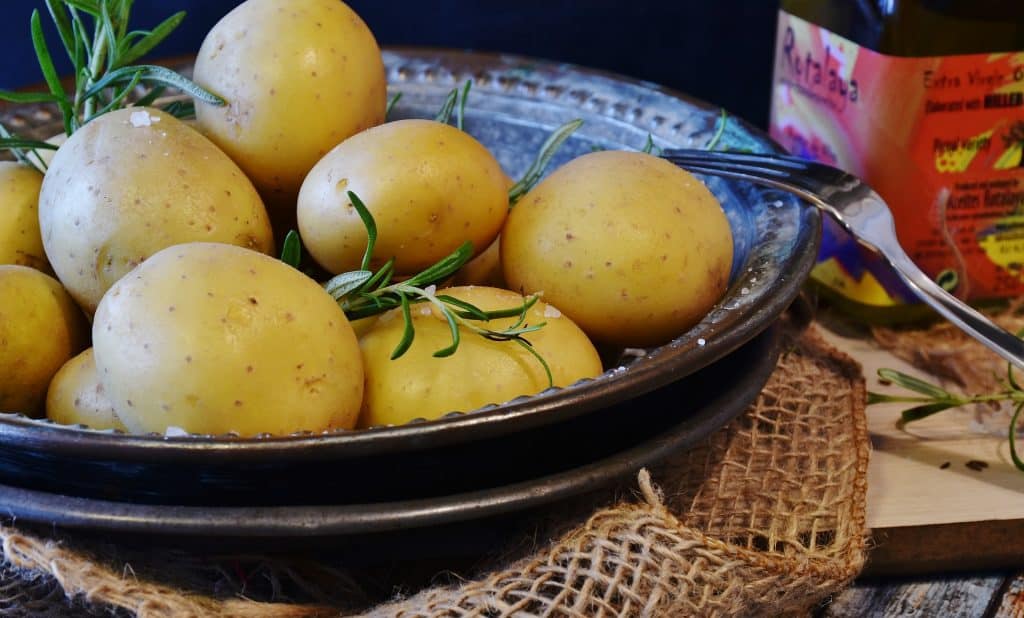 Potatoes can be a menu choice to replace rice when breaking the fast. Potatoes are a good source of vitamin C, vitamin B-6 and potassium, they are also gluten-free.
If you are on a gluten-free diet, potatoes are a good choice for you to consume as a substitute for rice during iftar.
Preferably, compared to serving fried potatoes, you can start making creations with processed baked potatoes. Like, shrimp baked potatoes, baked potatoes with a sprinkling of celery or you can add cheese and meat.
Pasta
Pasta is a food that is high in carbohydrates, so it can be used as a substitute for rice when breaking the fast.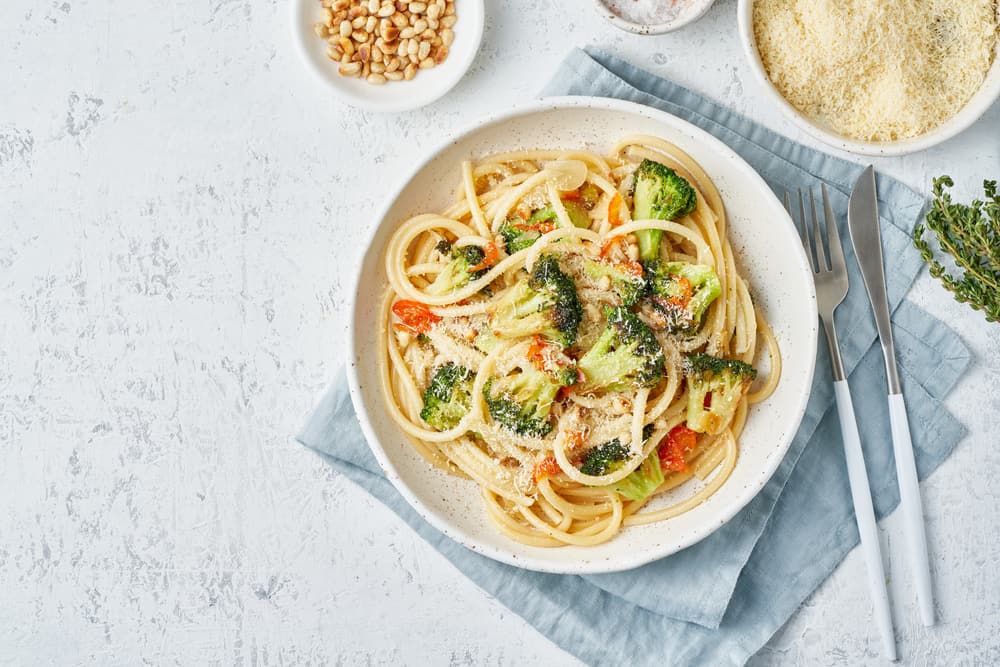 Quoting from Republika.co.id, Clinical Nutrition Specialist from FKUI-RSCM, Dr. Inge Permadi, SpGK, said that pasta has very good nutritional content.
As a substitute for rice when breaking the fast, pasta made from wheat flour is a source of carbohydrates, protein, fat and vitamins and minerals. "Especially if you eat it with a mixture of vegetables and eggs, of course the nutritional content will be much higher," explained Inge.
Cassava
In several areas in Indonesia, cassava is a staple food that is consumed regularly so it is not difficult to find it. Its content is rich in nutrients, making cassava can be a choice of food to replace rice for breaking the fast.
Although rich in carbohydrates, carbohydrates from cassava also contain toxic compounds such as cyanide which can inhibit the work of respiratory enzymes.
However, you don't need to worry, you can remove cyanide in cassava by boiling or frying it.
Well, how? Tired of eating rice during fasting? It's time for you to try the various choices of food to replace rice for sahur and breaking the fast that we have discussed, OK?
Make sure to check your and your family's health regularly through Good Doctor in 24/7 service. Download here to consult with our doctor partners.