Sports
Davis of the Lakers missed the second half with a foot injury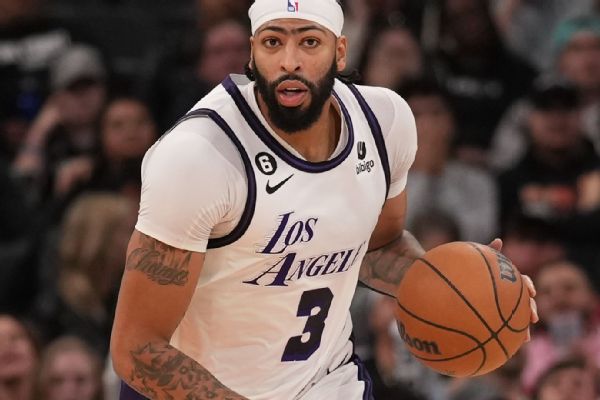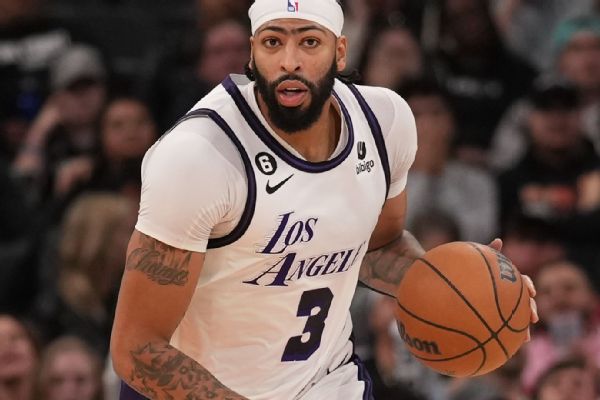 LOS ANGELES — Lakers star Anthony Davis injured his right foot in Friday's game against the Denver Nuggets and did not return after halftime.
Davis appeared to be changing his right foot after his lower leg collided with the leg of Denver's Nikola Jokic while both were in the air near the basket in the first quarter.
A source familiar with Davis' injury told ESPN that Davis has some discomfort in his right leg, but there is hope he doesn't suffer anything serious. He will likely have an MRI for further evaluation.
Davis left after receiving medical attention and returned in the second quarter, but Thomas Bryant started to fill in for him to start the third quarter.
He finished with 10 points on 4-of-7 shooting, four rebounds and two assists in 18 minutes.
After missing more than half of the Lakers' regular season games over the last two seasons, Davis appeared in 24 of LA's 27 games this season going into Friday, but the Nuggets game marked the second time in the past 10 days that he has started a game and was unable to finish. Davis played just eight minutes at Cleveland during the Lakers' recent outing before dropping out with symptoms of a fever and runny nose.