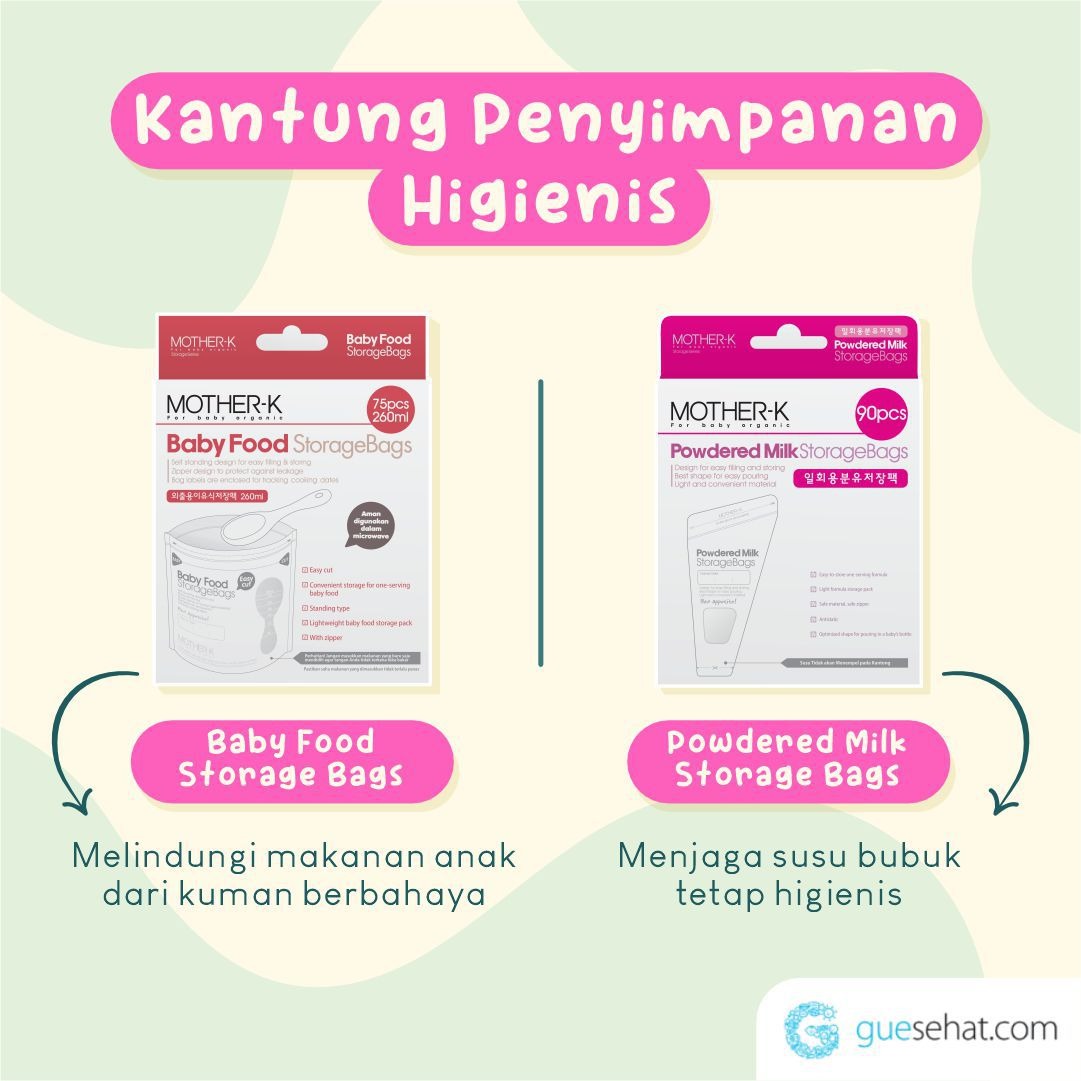 Vacation time must be the most awaited moment by the family, Mums! Especially children, they are always excited to travel with Mums and Dads. However, traveling with children is quite different from just traveling with a partner, you know. Children have special equipment such as diapers, milk bottles, and so on. Not to mention that his mood changes easily and becomes cranky all of a sudden. Duh, must be troublesome huh, Mums?
Therefore, you really have to prepare carefully, so that your traveling goes smoothly, comfortably, and according to plan. Read the tips below so you don't have to bother when traveling with children!
Benefits of Traveling for Children
Not only adults who need a vacation, children also need it Mums! Traveling does not only give you a feeling of happiness, but it can also strengthen the emotional connection between you and your children. Apart from that, there are various other benefits that you and your children can get while traveling, such as:
1. Adventure
Traveling is a good way to give children the opportunity to experience adventure. Wherever the traveling destination is, kids will love discovering new things along the way. They will explore the world outside their comfort zone.
2. Education
Traveling also teaches many things to your little one. Children get the opportunity to learn about different cultures and the historical history of the places they visit. Traveling can also broaden a child's view of the world. New conditions and places are also able to trigger children's curiosity and activate their critical soul.
3. Memory
The memories a child keeps while traveling will be something that sticks in him for the rest of his life. When remembering the fun times of traveling, children will remember these traveling memories with pleasure.
4. Independent
Moms definitely want your little one to grow up to be an independent child, right? Traveling can increase children's independence, you know! Traveling adds to a child's experience of doing many things, and teaches children to be able to adjust to new things in their environment. As a tip, try to involve your child in determining and planning your next traveling plan.
How to Travel with Children Without Hassle
Traveling with children is difficult and easy. Mums have to prepare themselves if unplanned things happen, for example, your little one has tantrums and is fussy. However, if prepared properly and maturely, you can minimize unwanted things from happening. Here's how to travel with children without the hassle:
1. Packing enough goods
It's hard to carry little things when traveling with children. However, you can still minimize it by bringing enough things so you don't bother. Bring enough diapers, clothes, and children's equipment. Mums can also wash clothes at the service laundryso no need to bring too many clothes.
2. Bring Children's Favorite Toys
Apart from food, bringing your child's favorite toys can help relieve tantrums. Therefore, bring some of your little one's favorite toys while traveling, Mums. Make sure you store these toys in a safe and easy to reach place.
3. Prepare Milk and Food
One of the main causes of fussy children and tantrums is hunger and thirst. Therefore, the first thing you have to prepare is milk and food, both heavy meals and snacks. In order not to bother, bring the amount of milk and food according to how long you travel, so it's not too much. Use storage containers that match the amount of milk and food that you carry to make it more practical.
Eitss, don't carelessly choose storage containers for mums, choose storage containers that are guaranteed to be safe and hygienic, such as Mother-K Baby Food Storage Bags as a food storage container and Mother-K Powdered Milk Storage as a storage container for your little one's powdered milk. These two storage bags are practical to carry when traveling and are made of safe, antibacterial material, and have been tested directly by SGS Korea so that their safety is guaranteed.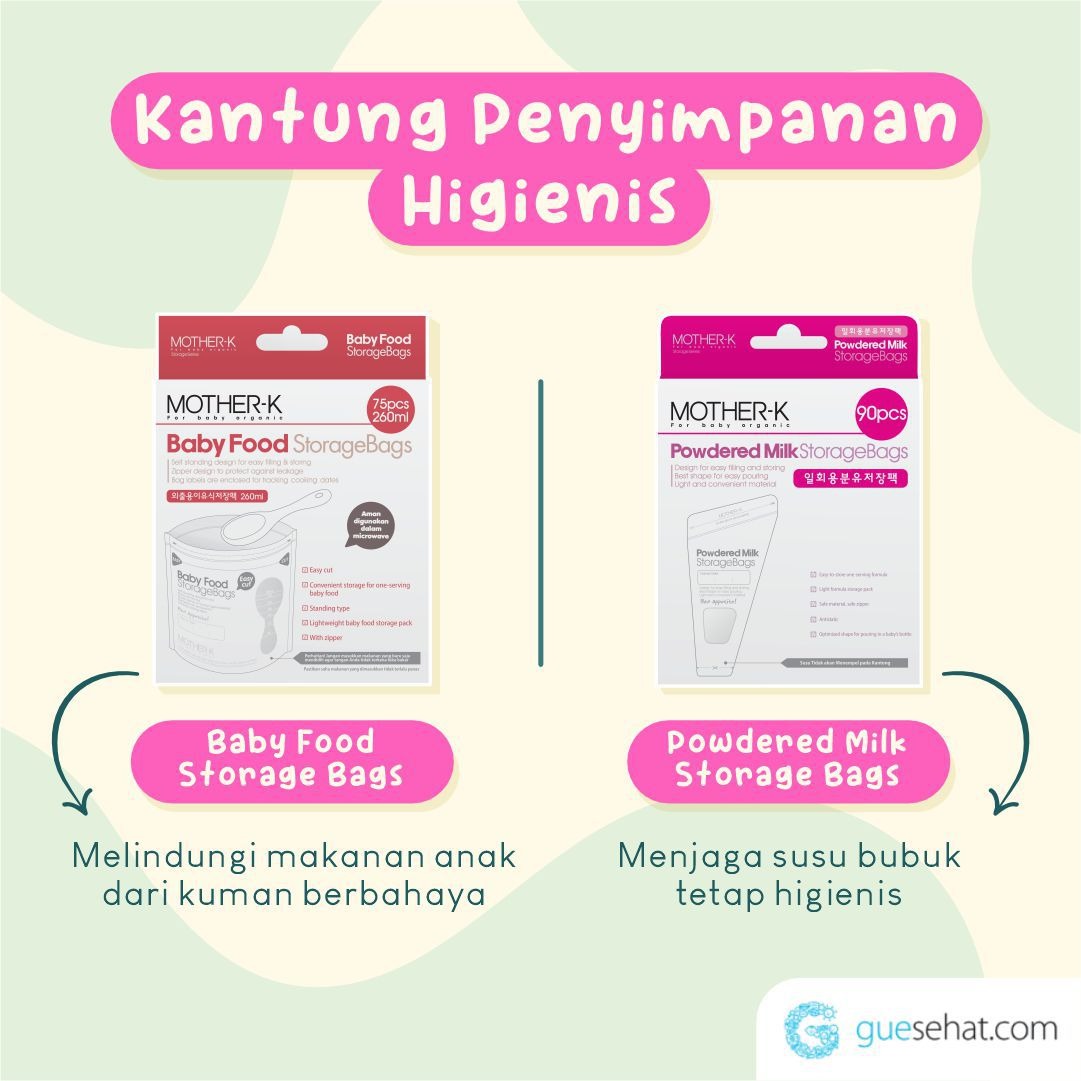 Baby Food Storage Bags are disposable and very practical because the food and drinks in them can be heated directly inside microwave. These food and beverage storage bags are heat resistant up to 100°C and can be stored up to -20°C. In addition, this storage bag has a double ziplock, so the food and drinks inside don't spill easily.
For Powdered Milk Storage Bags, the material is anti-static so that the milk powder doesn't stick to the plastic. The shape is also like a funnel, making it easier for Mums to pour powdered milk into bottles. In addition, this milk storage bag has a date label to find out when the milk was put in the plastic.
So, now you know what the benefits are and how to travel with children without the hassle. Mums can prepare the equipment long before the time for traveling arrives, in order to get a smooth, comfortable trip and get optimal benefits.
Source:
Tinybeans. 7 Reasons to Travel with Kids, It Doesn't Matter How Young They Are. July 2022.
Being the Parent. Top Benefits Of Traveling For Children.
Insiders. We rent car seats at our destination.