Info Sehati
Exercise during Fasting to Lose Weight, Here are 5 Forms | Good Doctor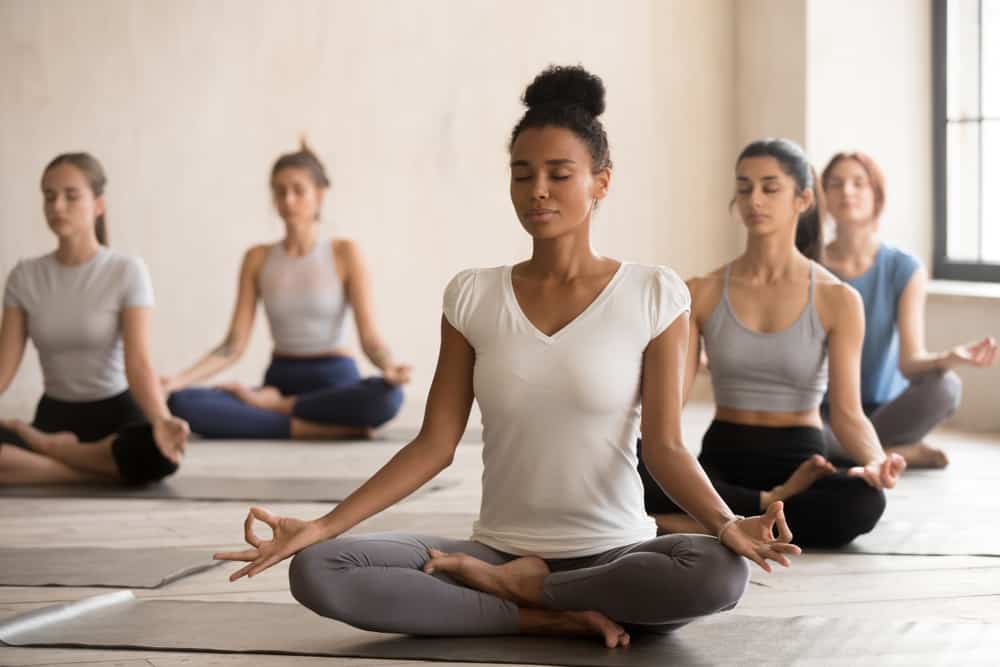 Having an ideal body is certainly the dream of many people. Not a few of them do diet and exercise in order to lose weight. However, it should be noted that there are several sports during fasting to lose weight that can be done.
When fasting in the month of Ramadan, of course you have to endure thirst and hunger for dozens of hours. This results in a lot of lack of food and drink intake in the body.
In addition to maintaining food patterns and menus during fasting, you also have to do light exercise during the fasting month. The goal is to keep the body healthy and not look lethargic.
Also Read: Let's Recognize, Understand and Prevent HIV/AIDS Transmission
Here are some sports during fasting to lose weight
1. Yoga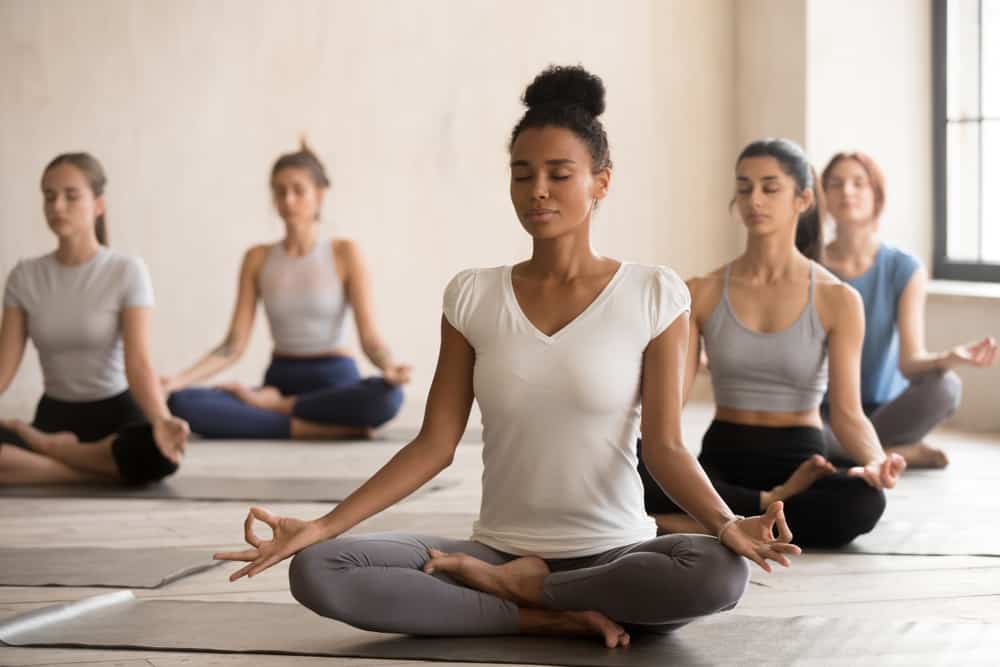 For those of you who want to do light exercise for mental and physical health during the fasting month, just do yoga. Because this light exercise also doesn't require tools that are hard to find, you can easily do it on a mat or carpet.
You can do this exercise in the morning while sunbathing or in the evening before breaking the fast.
2. Jogging the easiest exercise during fasting to lose weight
Another light exercise that you can easily do is jogging. You can try jogging for 10 to 15 minutes around the complex or you can also try the treadmill.
Besides being easy, this sport also does not require extra costs. So you can do it at any time and the choice of place is more flexible. The most ideal time to do this exercise is about 2 hours before breaking the fast.
Jogging plays a role in reducing calories in the body. Not only that, this exercise can also lower blood cholesterol, reduce hunger and improve the body's metabolism. This will affect the body weight which of course will be reduced.
In addition to losing weight, this exercise is also good for mental health. You can avoid depression, anxiety, insomnia and even increase your self-confidence.
3. Cycling
You should try cycling as a sport during fasting to lose weight. You can do this exercise in the afternoon when spending time ngabuburit before breaking the fast.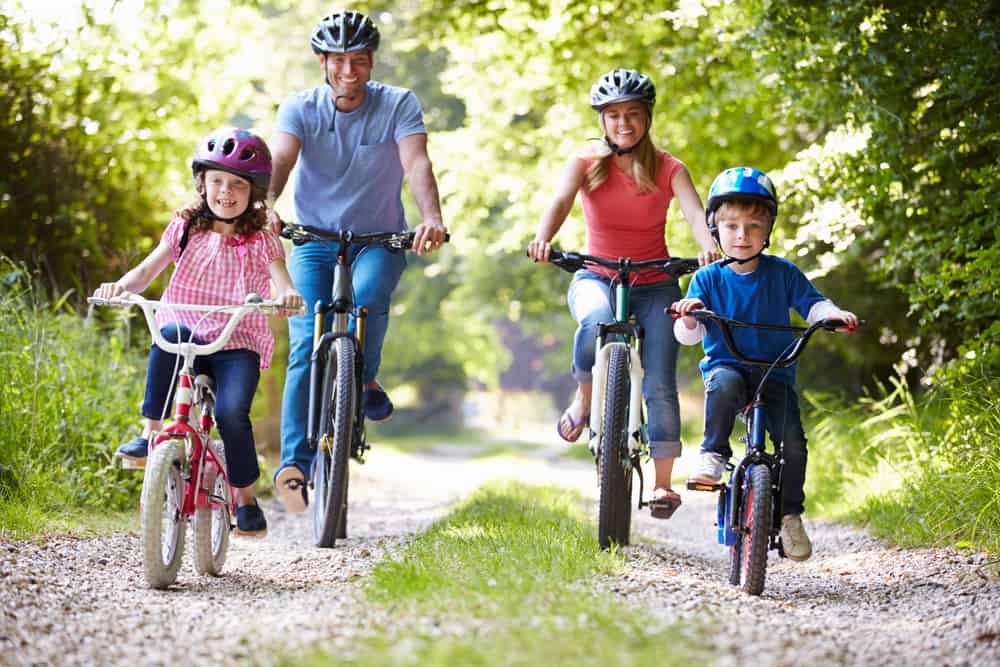 Another benefit that you can feel when cycling is to reduce the risk of depression. When cycling regularly, the quality of happiness and comfort in the heart increases. Make sure you choose a safe path when cycling, the goal is to keep you safe while exercising.
4. Cardio exercise
Even though it looks heavy, this cardio exercise is basically a sport to increase heart rate. But not a few also often do cardio to lose weight.
Light movements that you can do yourself at home like high knees, jumping jacks and also squats guaranteed to make you sweat.
5. Ball crunches
Well different from other sports Ball Crunch is one of the light sports activities that can be done with the help of a gym ball. You can stretch your muscles so that your body will feel more supple and flexible. This light exercise is perfect to do during the fasting month.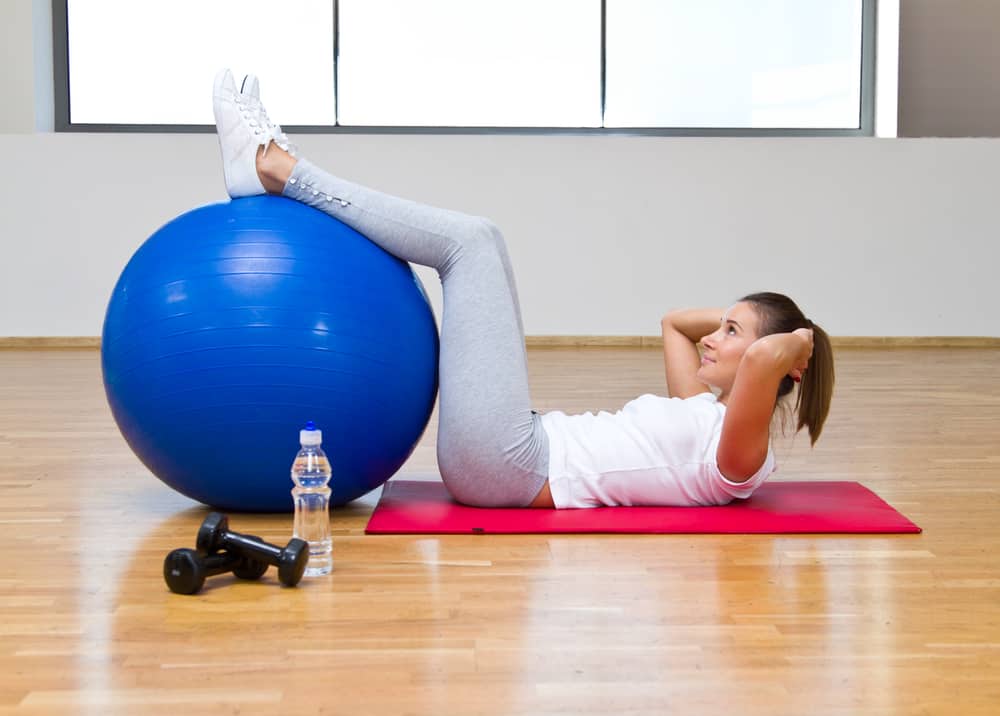 Even though it requires tools and a comfortable place, this exercise can also help you lose weight. Which sport is the most suitable for you?
Also Read: Difficulty Seeing When Driving at Night? Check, maybe this is the cause
Other tips before exercising during fasting to lose weight
Before you exercise, make sure that your body condition is healthy. It should be noted that when sahur and breaking your fast, it is better for you to consume lots of water. Reduce sweet foods and drinks.
Reducing doesn't mean you can't at all, you can just limit sweet drinks to only one glass per day. The rest is consuming water, believe me your thirst will be more complete by drinking water.
Water intake in your body must be adequate to face fasting time let alone do sports. The method is very easy, you just drink 8 glasses a day with the distribution: 2 glasses when breaking the fast, 4 glasses at night between Isha and before dawn (only 1 glass per 1 hour), and 2 glasses of water at dawn.
Not just doing sports during fasting to lose weight, you also need to pay attention to the intake that goes into your body. The point is to keep the body healthy during fasting. Good luck!
Consult your and your family's health problems through Good Doctor in 24/7 service. Our doctor partners are ready to provide solutions. Come on, download the Good Doctor application here!