Info Sehati
Clindamycin, Learn the Benefits and Side Effects of this Bacterial Infection Drug | Good Doctor
Many medicines that you may currently be able to buy directly at the pharmacy, but not with antibiotics. This drug must be purchased with a prescription from a doctor. One such drug is clindamycin. Actually, what are the benefits of the drug clindamycin?
Also Read: Get to know Tramadol, a pain reliever that is often abused as a narcotic
Clindamycin
Clindamycin is a drug that belongs to the category of antibiotics. People use antibiotics to treat bacterial infections.
Clindamycin belongs to lincosamide. These antibiotics work by interfering with the bacteria that produce proteins.
Depending on the type of infection and the dose of clindamycin itself, this medication can kill or stop the growth of bacteria. Doctors use this medication to treat various bacterial infections.
Reported from medicalnewstoday.comThe Food and Drug Administration (FDA) has approved clindamycin for use in the treatment of infections such as blood infections, septicemia, stomach infections, lung infections, female reproductive tract infections, joint infections and skin infections.
You need to know that at this time you can also use clindamycin for several infections that are not approved by the FDA, one of which is to treat anthrax and malaria.
Not only that, dentists also use clindamycin as a drug to prevent endocarditis, an infection of the lining of the heart that can occur after dental procedures.
Before undergoing surgery, usually some people also need to take clindamycin to prevent infection in the area to be operated on.
How to use clindamycin correctly
Just like taking other types of drugs, make sure you first read the instructions on the package. Not only that, you also need to follow the doctor's advice.
Clindamycin itself is divided into three forms, namely clindamycin capsules, lotions, ointments, and suppository tablets. Here's how to use clindamycin in general:
1. Capsule form
You can take clindamycin before or after meals. Take the medicine in its entirety with a glass of water.
Keep in mind not to lie down immediately after taking the drug. Wait until at least 10 minutes before you are allowed to lie back down.
You also have to make sure to take the right time from one dose to the next. Also try to take clindamycin at the same time every day to maximize the effect of the drug.
When taking this drug you need to be disciplined in time. Make sure it's not too fast or too late to take the drug, the goal is for the drug to work properly in the body.
Finish the clindamycin prescribed by the doctor even if the symptoms have disappeared or the condition has improved.
Stopping clindamycin too quickly can cause the infection to recur and the bacteria to become resistant to the drug. If the condition has not improved after the drug is finished, check with your doctor again.
2. Lotions, gels and solutions for acne
Doctors will usually prescribe clindamycin in the form of lotions, gels and in solution form to treat acne.
A person with acne can apply a thin layer of Cleocin T 1% lotion or 1% clindamycin solution to the affected skin area twice a day.
Then for the use of Clindagel 1%, preferably once a day to the area with acne. As is known this drug can cause diarrhea.
For those of you who suffer from intestinal inflammation, you should avoid using this treatment.
3. Vaginal creams and suppositories
Clindamycin can also treat bacterial infections in the vagina.
This cream comes with an applicator. Insert one applicator, which is about 100 mg of clindamycin, into the vagina once daily at bedtime for 3 or 7 nights in a row.
Cleocin vaginal cream is safe for pregnant women to use in their second and third trimesters. A pregnant woman needs 7 days of treatment.
However, pregnant women are strictly prohibited from using clindamycin vaginal suppositories. This is because researchers have not yet confirmed the safety of using suppositories during pregnancy.
Then to use the suppository, insert one suppository pill, which is equivalent to 100 mg of clindamycin, into the vagina once daily at bedtime for three consecutive nights.
It should be noted that those of you who have a history of colitis may not use clindamycin creams or suppositories.
Clindamycin side effects
The drug clindamycin does not cause drowsiness. However, it causes other side effects.
1. Mild side effects
Some of the more common side effects when taking the antibiotic clindamycin include stomach pain, nausea, vomiting, diarrhea, rash to a bad taste in your mouth.
As it is known that these side effects fall into the category of mild effects. It will also usually disappear within a few days or weeks. But you need to remember, if these side effects continue, consult your doctor immediately.
2. Severe side effects
Usually, symptoms that are quite severe will be felt continuously and never improve. Serious side effects, symptoms can include diarrhea, stomach cramps, fever, dehydration, peeling skin, swollen face or tongue so that you don't want to eat.
Warnings and cautions for using clindamycin
1. Warning for allergies
This drug can cause a severe allergic reaction. You will feel some symptoms of hives or other serious skin reactions such as rashes, peeling skin, or blisters.
Not only that, maybe you will also have difficulty breathing until swelling in the throat. If you experience symptoms like these, make sure you stop taking this drug.
If you continue to take this drug after feeling some severe symptoms it can be fatal (cause death). You should immediately return to the doctor's consultation and tell your body's reaction when taking the medicine.
2. Warning for people with certain health conditions
For people with digestive diseases such as colitis, you should ask your doctor whether this drug is safe for you to consume.
This needs to be done because this drug can cause diarrhea and inflammation of the colon. This can actually worsen your condition.
For people with severe liver disease, your body may not even be able to process this drug properly.
This drug can increase the levels of clindamycin in your body and cause more side effects. Your doctor should test your liver function before and during treatment with this medicine.
3. Warning for pregnant women and the elderly
Studies on pregnant women in their second and third trimesters will not show any negative effects after taking this drug.
Studies in animal reproduction systems have not demonstrated a risk to the fetus, but no controlled studies have been performed in pregnant women.
So it's a good idea to talk to your doctor if you are pregnant or planning to become pregnant. This is to prevent other side effects for the mother and child in the womb.
Then for women who are breastfeeding, clindamycin will enter breast milk and can cause side effects in children who are breastfed.
Therefore, consult as best you can to your doctor if you are breastfeeding. If that's the case, there is a high probability that the doctor will suggest switching to another drug.
For adults who are over 65 years old, you may not be able to tolerate diarrhea caused by this drug.
Clindamycin interactions with other drugs
According to the explanation given in healthline.com, you can take clindamycin together with other drugs. Other drugs such as vitamins, or herbal medicines that you may be currently taking.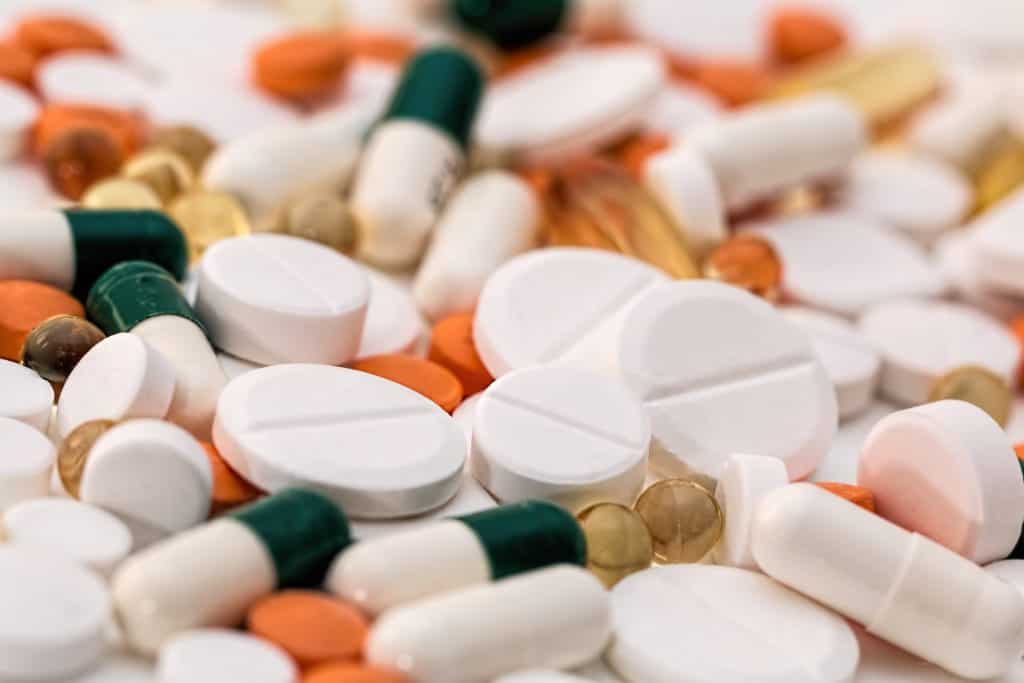 The interaction in question is when a substance changes the way the drug works. This can be dangerous or prevent the drug from working properly.
In order to avoid this happening, your doctor must administer all drugs very carefully. You also make sure that the doctor knows all the treatment history, OK?
This is important to do to find out how far this drug can interact properly in the body.
Also read: Should you take antibiotics when you have diarrhea? Know the Facts
Drug use rules
When taking medication, it's a good idea to be more careful in reading the instructions and conditions set by the doctor. Read the drug packaging first for the rules of use.
Usually this drug can be taken with or without food, 4 times a day every 6 hours. But it can also be adjusted according to the doctor's direction.
This may vary because the dose given will be adjusted to the medical condition and response to treatment. For example in children, the dosage is adjusted according to body weight.
In order to get maximum results, use this antibiotic regularly and consistently. Take this medicine in a disciplined manner at the same time every day.
This drug is still consumed until complete even though the symptoms disappear after a few days. Stopping treatment too early can result in a return of infection.
Not all of this dosage information for clindamycin may be included. Dosage, drug form, and how often you take the drug will depend on your age, health condition and body's reaction to the first dose given.
1. Dosage of clindamycin for adults
If you have a serious infection, the dose is 150-300 mg every 6 hours. If the infection is more severe, a dose of 300–450 mg every 6 hours will be given.
2. Dosage of clindamycin for children
Serious infections in children, 8-16 milligrams per kilogram (mg/kg) per day, divided into three or four equal doses.
For more severe infections, 16-20 mg/kg daily, divided into three or four equal doses.
For those of you who have difficulty swallowing capsules, clindamycin is also available in the form of water-soluble granules.
So it can be concluded that clindamycin is an effective antibiotic for various types of infections. Not only that, even clindamycin is also used to treat acne.
But once again you have to pay attention because there are many possible side effects from clindamycin, you should consult a doctor first. That way doctors can weigh the benefits and risks before prescribing this antibiotic.
Take care of your health and that of your family with regular consultations with our doctor partners. Download the Good Doctor application now, click this link, okay!