Info Sehati
9 Benefits of Coffee Dregs, Good for Skin and Hair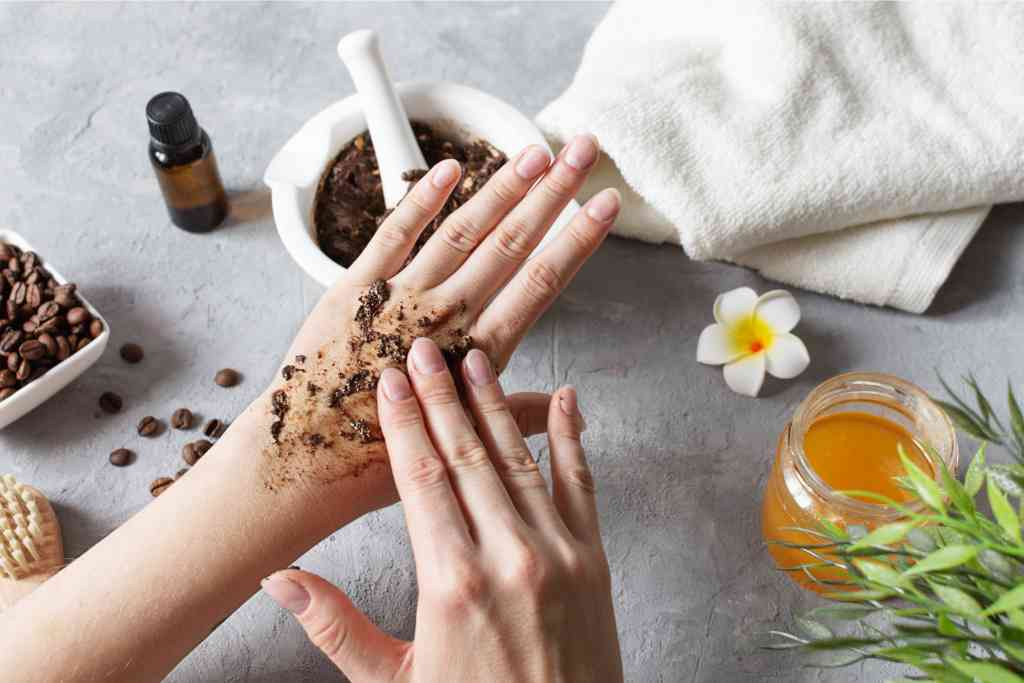 The benefits of coffee grounds are rarely known because most coffee connoisseurs only use the brewed water. So, what are the benefits that you can get? Check out the full explanation below.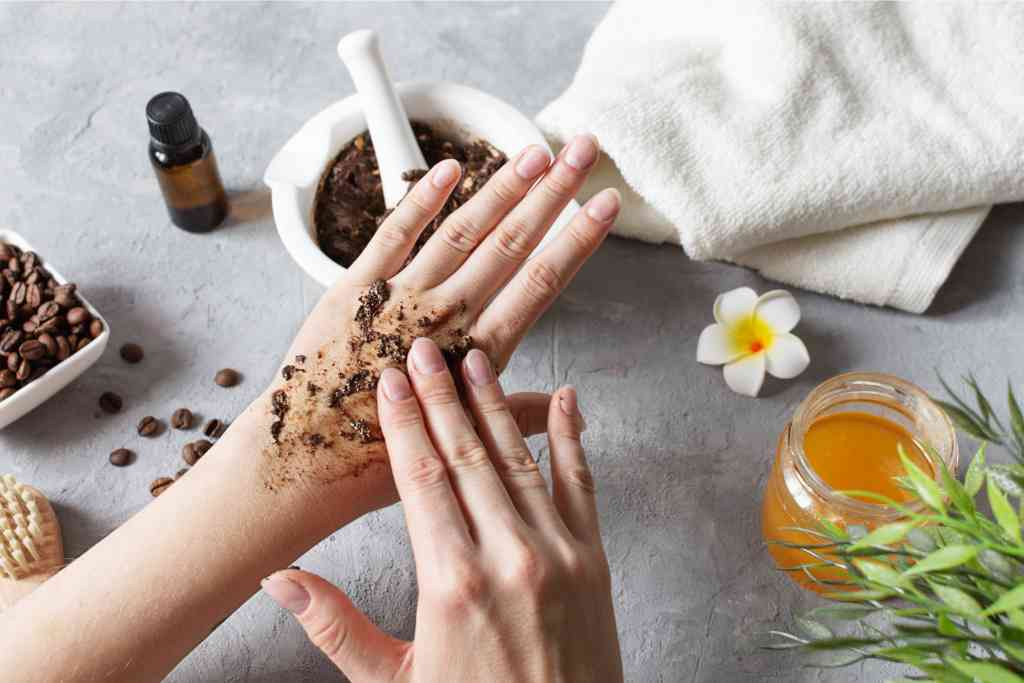 Recognizing the Various Benefits of Coffee Dregs
Coffee grounds have many uses, including cleaners, plant fertilizers, scratch removers on furniture, and many more.
Besides being useful for the environment, used coffee grounds are also useful for the body. The following are various potential benefits of coffee grounds that you can get, including:
1. Facial Exfoliation
The coarse particles in coffee grounds act as an exfoliating agent that helps remove dead skin cells.
Mix coffee grounds with a little water, coconut oil or honey. After that, rub it with your hands directly on your face or other body parts.
An exfoliating routine can help treat clogged pores and acne.
2. Reduce Cellulite
Cellulite occurs due to fat deposits pushing the connective tissue under the skin. One natural way that you can try to reduce these strokes is using coffee grounds.
The caffeine content in it is known to be able to prevent the accumulation of fat in cells by limiting the activity of phosphodiesterase (an enzyme for regulating various cell functions).
Mix coffee grounds with water or coconut oil and rub it on the cellulite area for 10 minutes. Do it twice a week.
Also Read: Is it true that drinking coffee regularly makes your heart healthier?
3. Brighten Skin
A study shows that antioxidants in coffee, namely caffeic acid, can increase collagen levels and reduce premature aging of cells.
Adequate amounts of antioxidants and hydration to the skin can provide a detoxifying effect. Some of the materials that must be prepared include:
Cocoa powder 1 tbsp.

Bentonite clay (bentonite clay) 1 tbsp.

Coffee grounds 1 tsp.

Aloe vera gel or water 1-3 tbsp.
Apply the mixture of the above ingredients on the face or neck. Leave it for 10-15 minutes or until the mask starts to harden. After that, rinse with warm water in a circular motion.
4. Neutralize the Air in the Room
Coffee grounds contain nitrogen which helps remove sulfur from the air when combined with carbon. In other words, coffee grounds can help absorb and remove odors.
You can place a bowl of coffee grounds in the refrigerator to neutralize odors from food. Alternatively, fill pantyhose with coffee grounds and tie them up as a portable air freshener. Place it in your bag, shoes, under a car seat or anywhere else that needs deodorizing.
5. Reduces Dark Circles and Eye Bags
Coffee grounds contain high antioxidants which are beneficial for the skin. Not only that, the caffeine content in it also plays a good role in skin health.
Skin care products that contain antioxidants and caffeine can help prevent the appearance of aging and reduce under-eye circles.
Mix coffee grounds with honey, apply on the skin under the eyes, then wait about 10 minutes. After that rinse with water. Do it three times a week.
6. Reducing puffy eyes
The benefits of coffee grounds to support appearance are no joke. Not only does it remove panda eyes and bags under the eyes, reportedly this 'waste' can reduce puffy eyes.
Place a teaspoon of ground coffee grounds in a damp paper towel. After that, place it over the eye. Wait 20 minutes.
7. Moisturizing Lips
Have a problem with dry lips? You can use coffee grounds to help moisten it.
Mix half a spoonful of coffee grounds with half a spoonful of honey, then apply it on your lips. Gently rub the mixture on your lips in a circular motion for 30 seconds, then wash it off with a damp washcloth.
8. Black Hair
Frequent hair color changes can interfere with hair health. This is because of the various chemical substances contained in these dye products.
One way to minimize hair damage is to use natural hair dyes such as coffee grounds.
Even though it doesn't last long, coffee grounds can be a natural brown color that is safe for hair.
Also Read: Drinking Coffee to Prevent Diabetes, Is it Effective?
9. Accelerate Hair Growth
Not limited to coloring hair, the benefits of coffee grounds for hair health are more than that. Several studies have revealed that the caffeine found in coffee grounds can stimulate hair growth.
Before washing your hair, take a handful of coffee grounds and massage it into your scalp and hair for a few minutes. After that rinse thoroughly. Do this 1-2 times a week or as needed.
Nowthat's the various benefits of coffee grounds for skin and hair health that you can get.
Gupta, Ayushi. 2022.

Are dark circles making you look like a Panda? Here's How Coffee Masks Can Help.

https://www.healthshots.com/how-to/use-coffee-for-dark-circles-heres-how/. (Accessed 10 February 2023).

Higuera, Valencia. 2019.

What Are the Benefits of Using Coffee on Your Hair?

https://www.healthline.com/health/coffee-in-hair. (Accessed 10 February 2023).

McDonnell, Kayla. 2018.

16 Creative Ways to Use Old Coffee Grounds.

https://www.healthline.com/nutrition/uses-for-coffee-grounds. (Accessed 10 February 2023).

Oden, Garrett.

8 Amazing Things To Do With Your Used Coffee Grounds.

https://www.javapresse.com/blogs/enjoying-coffee/8-things-to-do-with-used-coffee-grounds. (Accessed 10 February 2023).

Palmers, Angela. 2022.

Benefits of Using Coffee Grounds for Your Skin and Face.

https://www.verywellhealth.com/coffee-grounds-for-the-skin-and-face-4126110. (Accessed 10 February 2023).

Uriah, Deirdre. 2022.

11 Uses for Coffee Grounds You Didn't Know About.

https://www.thehealthy.com/food/coffee-grounds-beauty-uses/. (Accessed 10 February 2023).

Zoppi, Lois. 2021.

Coffee Grounds: Skin Scrubs, Dyes, Cleaners, and More.

https://www.medicalnewstoday.com/articles/uses-for-coffee-grounds. (Accessed 10 February 2023).
DoctorHealthy | © 2023 PT Media Kesehatan Indonesia. Copyright Protected