Info Sehati
14 Benefits of African Leaves, Lower Cholesterol to Prevent Cancer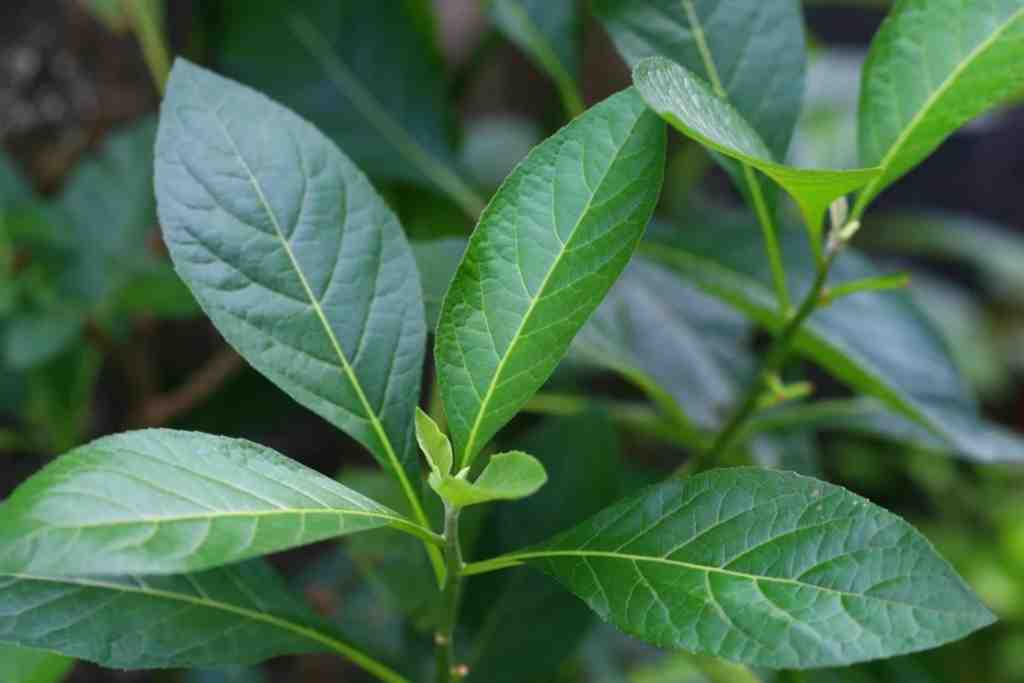 African leaves are herbal plants that are often used as natural medicines to treat various health problems. What are the benefits for health? Check out the full explanation below.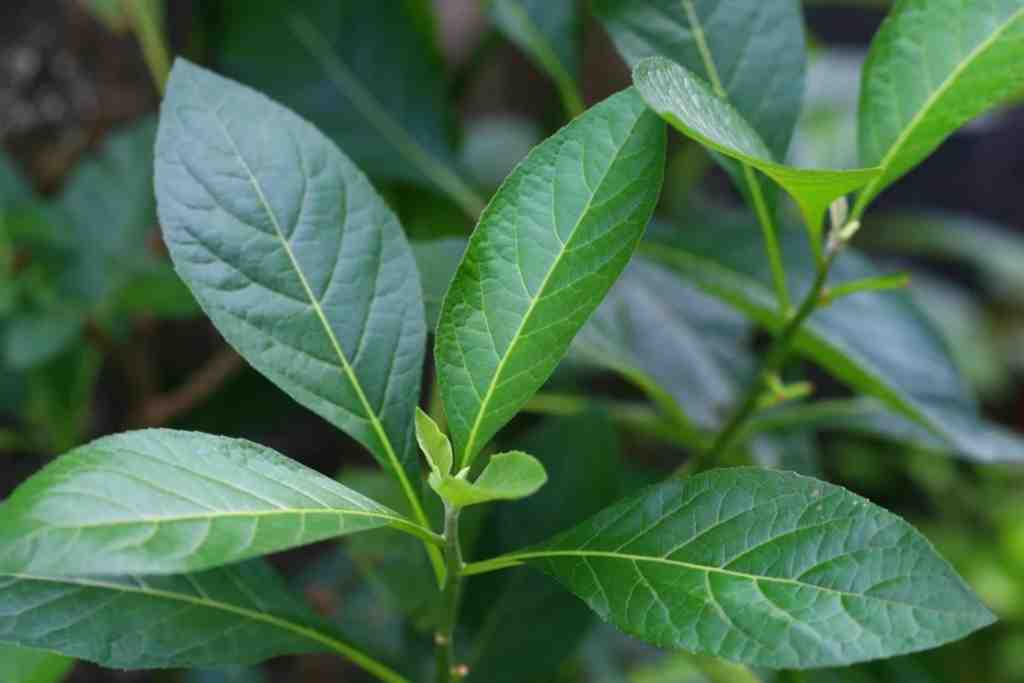 Content of African Leaves
Bitter leaf or African leaf is a medicinal plant originating from the African continent. Plants that also have scientific names Vernonia amygdalina This can thrive in tropical and subtropical climates, including Indonesia.
Bitter leaf has the characteristics of small leaves, rough and shiny leaf surfaces, and has a bitter taste. Aside from being an herbal medicine, this plant is commonly used as an ingredient in traditional African dishes.
African leaves are one of the herbal plants that have many nutrients in them, including:
Proteins.
Fiber (which does not dissolve in water).
High healthy fat.
Zinc.
Calcium.
Magnesium.
Potassium.
Iron.
Sodium.
Vitamins A, C, E and B complex.
Benefits of African Leaves for Body Health
Even though it has a bitter taste, this leaf has many health benefits. Here are the various benefits that you can get, including:
1. Lowering Cholesterol
According to the Journal of Vascular Health and Risk Management, bitter leaf can reduce bad cholesterol and total cholesterol. If low density lipoprotein (LDL) or bad cholesterol increases, the risk of heart attack, stroke and Alzheimer's disease will increase.
These leaves are believed to reduce bad LDL cholesterol levels in the blood by up to 50 percent and increase good cholesterol levels.
Nevertheless, the research findings are still limited to the results of research on rats. So far there is no strong research evidence in humans.
2. Overcoming Gastrointestinal Diseases
Efficacy of boiled African leaves or bark is believed to treat diarrhea, dysentery and other digestive disorders.
Chewing the tops can clean and strengthen teeth and treat gum infections. The next effect is also believed to act as an appetite stimulant and tonic.
While the extract from the root of this leaf is combined with the leaves Vigna sinensis is a traditional medicine for schistosomiasis.
Also Read: 11 Benefits of Olive Leaves for Body Health
3. Overcoming Inflammation
Some people often use these leaves to treat inflammation or inflammation. These benefits are obtained due to the content of the anti-inflammatory activity of ethyl and ethanol in it.
4. Relieves Symptoms of Malaria Fever
African leaf leaf juice is often used to treat malarial fever. In clinical trials in Africa, this juice proved 67% effective in relieving mild fever and malaria.
However, you can't just use this leaf to treat malaria. You still need treatment from a doctor.
5. Lowers High Blood Pressure
The bitter taste of this leaf is one of its best benefits, which can help lower blood sugar levels and control blood pressure. The potassium content in it can be used as a remedy for hypertension by preventing sodium from rising in the bloodstream, thereby removing salt buildup from the body.
6. Helps Lose Weight
Components in juice bitter leaf making it a great therapy for burning excess fat in the body. Consumption of these leaves in the form of juice every day can eliminate bad cholesterol and reduce excess calories in the body.
Also Read: 11 Benefits of Dewa Leaves and How to Process It
7. Increase Fertility
This bitter leaf has chemical compounds such as edotide which can improve hormonal balance and boost the immune system to help fight toxins. When the balance of female genital hormones is restored, your chances of getting pregnant increase.
8. Helps Treatment of Diabetes
This leaf extract contains active substances, including saponins, tannins, flavonoids, alkaloids, and polyphenols which are useful for lowering blood glucose levels after eating.
Based on research on animals, the ethanol extract in these leaves can also reduce blood sugar levels by up to 50%.
9. Prevent Heart Disease
African leaves contain omega-3 and omega-6 which are very important for the body. According to research in the American Journal of Clinical Nutrition, these two unsaturated fatty acids can reduce the risk of cardiovascular disease.
Meanwhile, research in the journal Current Pharmaceutical Design reports that these two fatty acids are proven to:
Prevent coronary heart disease.
Sudden heart attack.
Heart failure.
Blood clotting disorders.
Reducing the risk of atherosclerosis.
Anti-inflammatory (to resist injury, irritation, or infection).
In addition, omega-3 fatty acids can control arthritis and prevent neurodegenerative diseases. To get its properties, you can consume it in the form of juice or tea.
10. Prevents Kidney Damage Due to Heavy Metals
Kidneys are one of the important organs in the body that must always be maintained in order to function properly. However, the kidney is an organ that is prone to damage due to heavy metals.
A study published in the journal Advances in Pharmacological and Pharmaceutical Sciences stated, African leaf extract is known to have strong antioxidant activity, so it is believed to be able to repair the damaging effects of heavy metals.
11. Accelerates Wound Healing
A study concluded that applying African leaf extract by smearing it can accelerate the density of collagen in wounds. This is caused by the components of flavonoids, saponins, and alkaloids in it.
The faster collagen becomes solid, the faster the wound healing process.
12. Helps Treat Flu
Flu is not a dangerous disease. However, this condition still hinders daily activities.
Herbal plants are known to help treat colds and flu because of the flavonoid content in them. Journal Front Public Health mentioned that the active compound group of flavonoids can reduce the severity of flu symptoms.
Also Read: 11 Benefits of Dewa Leaves and How to Process It
13. Act as Antibacterial
There are various diseases caused by bacterial infections, including diarrhea and typhus.
A study published in Bulletin of the National Research Centre concluded, that the active ingredient content in African leaves is known to be effective in inhibiting bacterial growth Escherichia coli (E. coli) .
14. Prevent Cancer
According to research published in Experimental Biology and Medicine in 2004, the benefits of African leaves can prevent cancer cells.
However, deeper research is needed to ensure that African leaves do have the benefit of inhibiting the growth of cancer cells.
Now, that's a complete explanation of the benefits of African leaves for health. Even though it can be used as a natural remedy, it is best to consult a doctor first if you want to consume it.
Anonymous. Vernonia amygdalina. https://www.globinmed.com/index.php?option=com_content&view=article&id=104439:vernonia-amygdalina&Itemid=139. (Accessed 8 February 2023)
Asantea, Du-Bois et al. 2019. Anti-inflammatory, anti-nociceptive and antipyretic activity of young and old leaves of Vernonia amygdalina. https://www.sciencedirect.com/science/article/pii/S0753332218375255. (Accessed 8 February 2023)
Akinyoade, Akinwale. 2019. 6 health benefits of drinking bitter leaf juice. https://guardian.ng/life/six-health-benefits-of-drinking-bitter-leaf-juice/. (Accessed 8 February 2023)

Barnes, Precious, et al. 2020.

Ameliorative Effect of Vernonia amygdalina Plant Extract on Heavy Metal-Induced Liver and Kidney Dysfunction in Rats.

https://www.hindawi.com/journals/aps/2020/2976905/

. (Accessed 8 February 2023).

Lubis, Muhammad Fauzan, et al. 2022.Phytochemical Profile and Pharmacological Activity of c Delile Stem Bark Extracts Using Different Solvent Extraction. https://oamjms.eu/index.php/mjms/article/view/8921/7486. (Accessed 8 February 2023).
Olusola-Makinde, Olubukola, et al. 2021. Evaluation Of The Bioactive Compounds Of Vernonia Amygdalina Delile Extracts And Their Antibacterial Potentials On Water-Related Bacteria. https://bnrc.springeropen.com/articles/10.1186/s42269-021-00651-6. (Accessed 8 February 2023).
Rachmanita, Rona Taufiqul. 2018. The Effectiveness of Topical Application of African Leaf Extract (Vernonia amygdalina) Against Collagen Density in Healing Incision Wounds in White Mice (Rattus norvegicus). https://repository.unair.ac.id/77513/. (Accessed 8 February 2023).
Shihepo, Timo. 2020. 6 Benefits of African Leaf for Health. https://southernafrican.news/2020/01/02/6-benefits-of-african-leaf-for-health/. (Accessed 8 February 2023).

Yao, Jia, et al. 2022.

Flavonoids for Treating Viral Acute Respiratory Tract Infections: A Systematic Review and Meta-Analysis of 30 Randomized Controlled Trials.

https://www.ncbi.nlm.nih.gov/pmc/articles/PMC8888526/

. (Accessed 8 February 2023).
DoctorHealthy | © 2023 PT Media Kesehatan Indonesia. Copyright Protected