Info Sehati
13 Tips to Make Holidays with Children More Exciting and Comfortable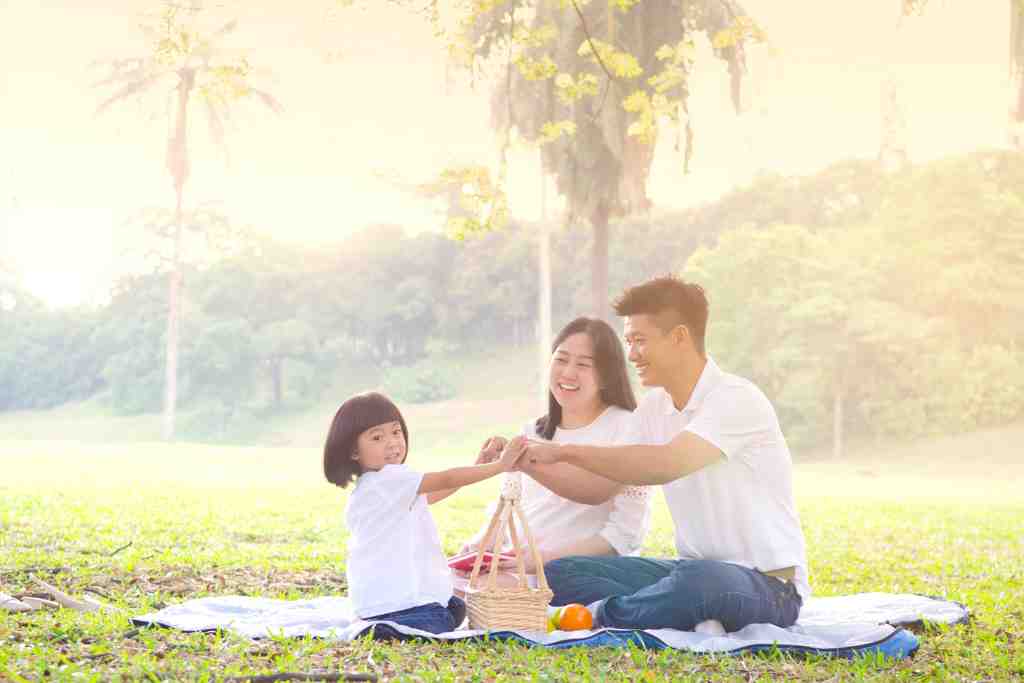 Going on holiday trips can indeed be an amazing experience for children. Holiday moments teach children something new, from food to scenery. In order for parents and children to enjoy this time together, all needs need to be prepared carefully.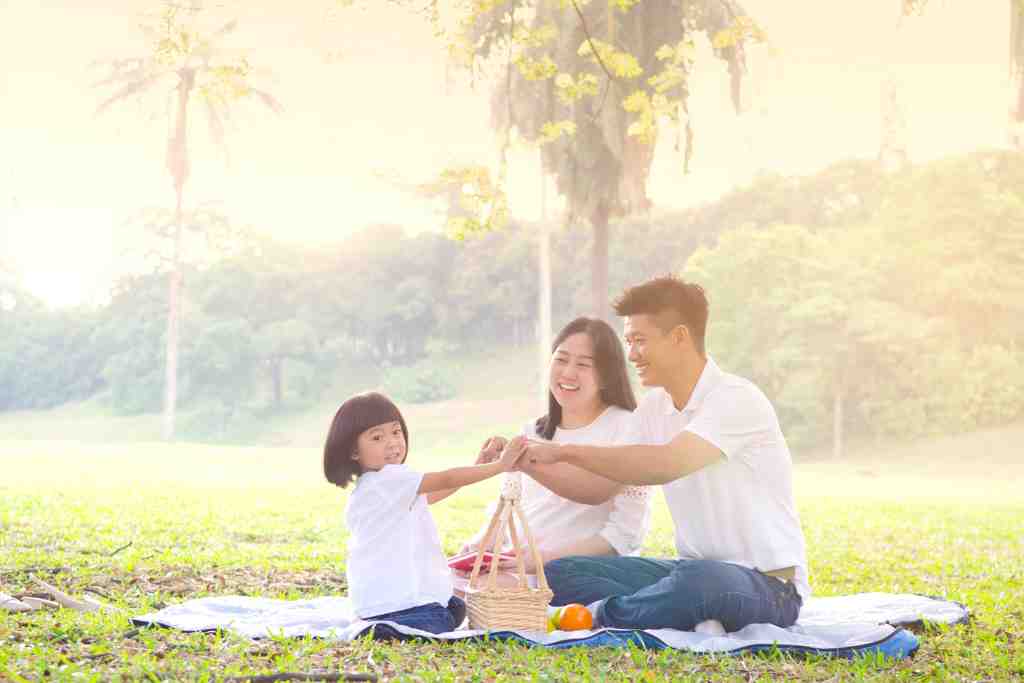 Holiday Tips with Children to Make it Comfortable and Exciting
Going on vacation is a precious moment. Through a trip, you and your family can get quality time and unforgettable memories.
However, of course you need to properly prepare for this trip. Here are some tips to make your holiday trip more enjoyable, including:
1. Choose a Travel Destination According to the Age of the Child
When on vacation, you definitely want all family members to have a great time. One of the strategies that you can use so that your little one can enjoy the holidays is to choose a tourist destination that is appropriate for his age.
If the child is still under five, then you need to find a safe place to be able to explore and spend energy. A suitable place is a park, playgrounds, or swimming pool. Don't forget to always keep an eye on him.
If your child is of school age or entering their teens, invite them to discuss what places they want to visit or what activities they want to do. This step can make him more excited to go on vacation.
Also Read: Often Ignored, These Are 6 Causes of Worms in Children
2. Choose a Comfortable Place to Stay
There are many choices of places to stay when you go on vacation, you can choose hotels, villas, or rent apartments. All places have their advantages and disadvantages.
You can choose a place according to your needs. It's best to choose a place that is most comfortable for you, especially if your child is still at a very young age.
Children need a comfortable and quiet place to fall asleep. If the sleep quality at night, then mood will be better and the holiday will feel more enjoyable.
3. Create a schedule that is not solid
Unlike adults, children tend to tire more quickly. Therefore, you should avoid schedule activities that require you to move from one place to another quickly.
This busy schedule will make your little one tired and not enjoy the holidays. If needed, you can also adjust the activity time with the nap hours.
So, you can relax and not be bothered when your child starts to fuss.
4. Choose the Right Departure Schedule
Do you want to travel by plane, train, ship or bus? Instead, choose a departure time that is not too late and not too early.
When you bring a child who is still a baby or toddler, choose a departure schedule that is close to bedtime. This will make it easier for you to fall asleep on the go.
If your child is of school age or teenager, you can choose a departure schedule in the morning after waking up. This way can make him not tired and enjoy the journey time.
5. Prepare Emergency Medicines
The biggest challenge when going on vacation is that your little one gets sick. Therefore, you need to prepare the necessary medicines, especially if your child has certain allergies.
You can also find out the nearest hospital from the inn. This step is important to avoid bad possibilities that might occur during the trip.
While on vacation, in general your child will be prone to constipation or difficulty defecating. Therefore, it is important to prepare medicine that helps bowel movements so that your vacation can still be comfortable.
6. Prepare Children's Equipment
You need to prepare your little one's equipment carefully so that his needs are met. For example, if you are going to a cold place, then you need to prepare warm clothes.
If your child is still a baby, then you need to bring complementary foods to prepare food for the holiday trip.
You can also choose which items you need to bring from home and which can be purchased at your destination. So, you don't carry too many things and the trip can be lighter.
7. Avoid too crowded tourist spots
Places that are too crowded will not make children comfortable. These conditions make it difficult to explore the surrounding area. Apart from that, you also need extra attention to keep an eye on your little one.
Therefore, you should avoid tourist attractions that are too crowded so that you and your family can enjoy this holiday trip.
8. Bringing Children's Favorite Snacks and Side Dishes
Going to a foreign place, especially abroad, will make you need to adjust the food to the destination. Perhaps, this is an easy matter for adults. However, this is not the case with small children, especially if they are classified as picky eaters.
To make sure your little one eats well and his nutritional needs are met while on vacation, you can prepare his favorite snacks and side dishes. When a child doesn't like local food, you can immediately provide a substitute food.
If you stay at an inn that has a kitchen, you can also cook and prepare provisions so it's easier to eat on the go.
9. Choose a Travel Stroller
You should not miss a stroller when going on vacation. This item is an important item, especially if you are traveling with your little one who is still a toddler.
Stroller will really help you when you have to walk far. Your little one can sit and sleep comfortably and you won't get tired because you don't have to carry him all the time.
We recommend that you choose a stroller that travel-friendlymeaning that it is easy to fold and open, tends to be small in size, and is not heavy.
10. Take advantage of Special Promos for Children
If you are going to book a hotel room or tickets to a tourist attraction, don't forget to check the special promo prices for children. In general, there will be special discounted prices for children.
Certain hotels also provide amenities kids' club for free where children can do fun activities while staying at the hotel.
11. Avoid Overspending
Shopping is fun for adults. However, it seems that this activity is not fun for children. Your little one will get bored faster and make his mood go down.
It is better to avoid shopping for a long time. In addition, buying too many items will make it difficult for you to carry them while babysitting.
12. Be sure to always capture the moment
Taking lots of photos to capture every holiday moment is important. This method can help your family to remember the vacation trip for a longer time.
Actually, there is another way you can do this. If your child is of school age, you can ask him to write a small note on a postcard for each tourist destination. You also include the date and age to make this holiday memorable.
Apart from that, you can also buy special items and keep them as keepsakes.
Also Read: 7 Benefits of Holidays for Health that are a pity to miss
13. Ensure Children Drink Enough
A child is prone to dehydration, because children will not drink unless they are thirsty. Therefore, you should still ensure that your fluid intake is fulfilled.
You can also pay attention to the color or smell of the urine. If it smells pungent or has a darker color, then your little one needs to drink more.
Meeting water needs can also avoid the possibility of him experiencing constipation.
No matter how neat and detailed the plans you have made, vacation trips with children will certainly not run smoothly. You will encounter the unexpected or a change of plans along the way.
However, keep in mind that this journey is part of an adventure. So, have a nice holiday.
Francisco, Fawzia Rasheed de. 2008.

50 Top Tips For Traveling With Kids.

https://www.theguardian.com/travel/2008/jan/20/8

. (Accessed December 30, 2022).

Vora, Shivani.

How to Travel With Children.

https://www.nytimes.com/guides/travel/travel-with-kids

. (Accessed December 30, 2022).
DoctorHealthy | © 2022 PT Media Kesehatan Indonesia. Copyright Protected